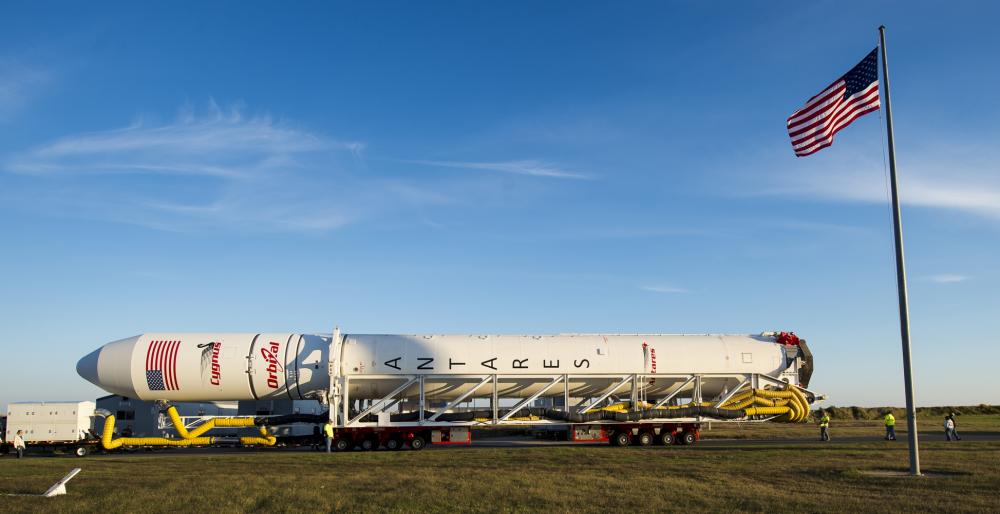 The fifth Orbital Sciences Antares rocket exploded on impact just 24 seconds after liftoff from Wallops Island, Virginia on October 28, 2014, and triggered a pretty big response in the media. These launch failures are mostly rare and quite costly, but still relatively normal in the rocket industry.
The Antares rocket was supposed to deliver supplies to the International Space Station(ISS), a third such mission for Orbital Sciences Corp., a contractor of NASA. Even though the cargo was lost in the explosion, a Russian Soyuz rocket was launched the next morning and it successfully delivered the new supplies to ISS about six hours later.
The Cygnus mission was uncrewed and there was also no one in the area around the launch pad at the time, so nobody got hurt in this $200 million accident. The cause of the failure is yet to be determined, but the attention is directed towards the decades-old, Russian-made main engines, which already suffered a failure during a test fire several months ago.
This is the first failure of Orbital's Antares rocket, the previous four flights of this Ukranian/Russian/American rocket were all successful. But this definitely isn't an isolated case in the industry, having about 5 failures for every 80 launches yearly, on average. Luckily, there have been zero failures on crewed missions in the past four years, according to SpaceLaunchReport.com.
These launch failures, albeit rare, are extremely expensive with costs measured in hundreds of millions of dollars. In May of this year, a Russian Proton rocket failed minutes after lift-off carrying the Express-AM4P European-built satellite, reportedly worth about $29 million. The whole rocket was worth around $225 million and was completely destroyed in the explosion. The Proton rocket did succeed on its next mission several months later, which became the 69th success in its 75 launch attempts.
In the software industry, bugs too tend to be very expensive, especially after the product has already been shipped. And despite relatively smaller failure costs, compared to the rocket industry, bugs "make up" for the cost difference with quantity. It would be interesting to find out how many of these launch failures are in fact due to bugs in software used in the rocket's control systems, and not just some mechanical errors.