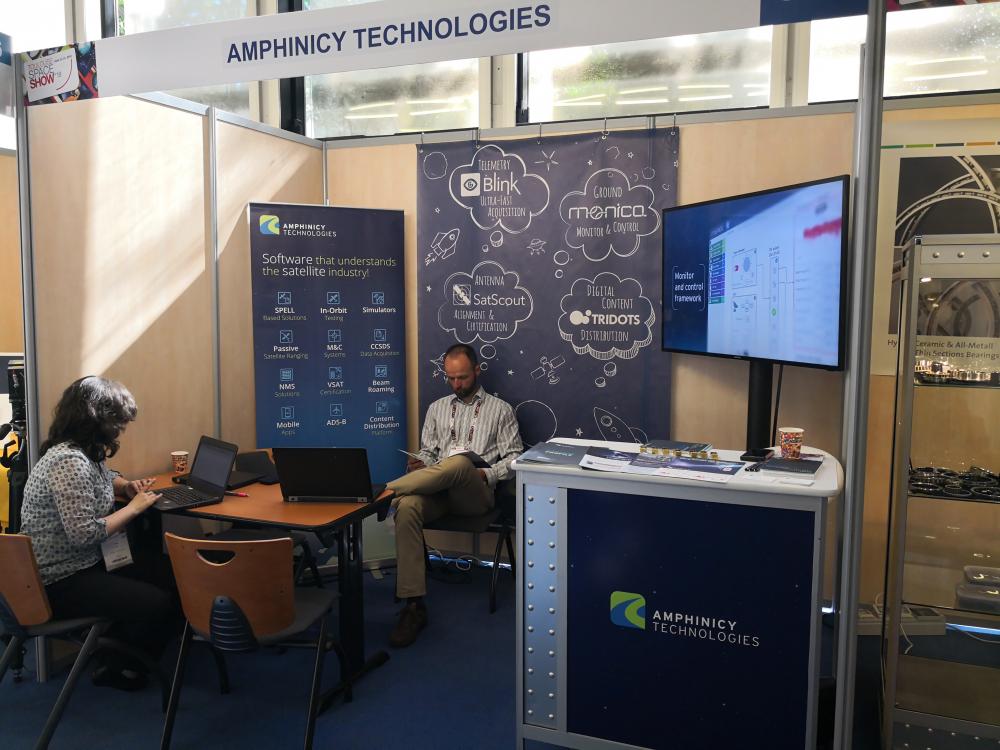 Toulouse Space Show 2018 was held from 26-28 June in, of course, Toulouse, France. It was the overall 6th edition of the show and it was the second time Amphinicy participated at the event. As long as we are talking numbers, it was my first time at that kind of a conference, representing my firm. I was both excited and nervous about it but I left with nothing but positive impressions in mind. So let's start from the beginning...
The show was organized on two floors of the Pierre Baudis Congress Center, one floor being B2B (Business to Business) and the other one reserved for startups (called Startups Village), lectures and roundtables. Those were held at lecture halls and there was content throughout the day that you could visit and listen to. With so many exhibitors the place was packed.
Being a "space geek" since I was a child, as soon as I got the opportunity I roamed through the place, visiting other exhibitors and asking about what they are doing within the industry. The variety of answers was invigorating: software optimization, embedded programming, metal constructions for satellites, all kind of platforms, satellite design, hardware for satellites… You could really get a taste of what the industry is about. One thing I definitely had to put a mental note on was to brush up on my foreign languages skills: a lot of people were asking to speak in French, Spanish, Italian, German and then as a last option English. There were a lot of things to see at the show, luckily, there were four of us there and we could arrange our schedules so that someone was always at the booth, while others were at meetings, eating or attending lectures. 
Even though our booth was not located in the middle, we were visited quite often. Other exhibitors were curious about us and our products, so it was really lively all the time. And if someone was reluctant to approach at first we would lure them closer with our famous Croatian "Bajadera" pralines. :) One participant approached us the last day and said something along the lines of: "Finally I caught you free, I wanted to approach so many times before but you were always surrounded by people!".
It really were busy three days but that was the joy of it. Some meetings were organized beforehand so we already had half the schedule filled even before the show started. The other half was for the ad-hoc meetings, people seeing us for the first time and who wanted to know more. I like the way TSS participants website was organized, you could see the schedule for all the events, read about other participants and arrange meetings there before coming to Toulouse. It really helped to have things run smoothly once there. Overall, I would say the meetings went well and quite a number of them were fruitful.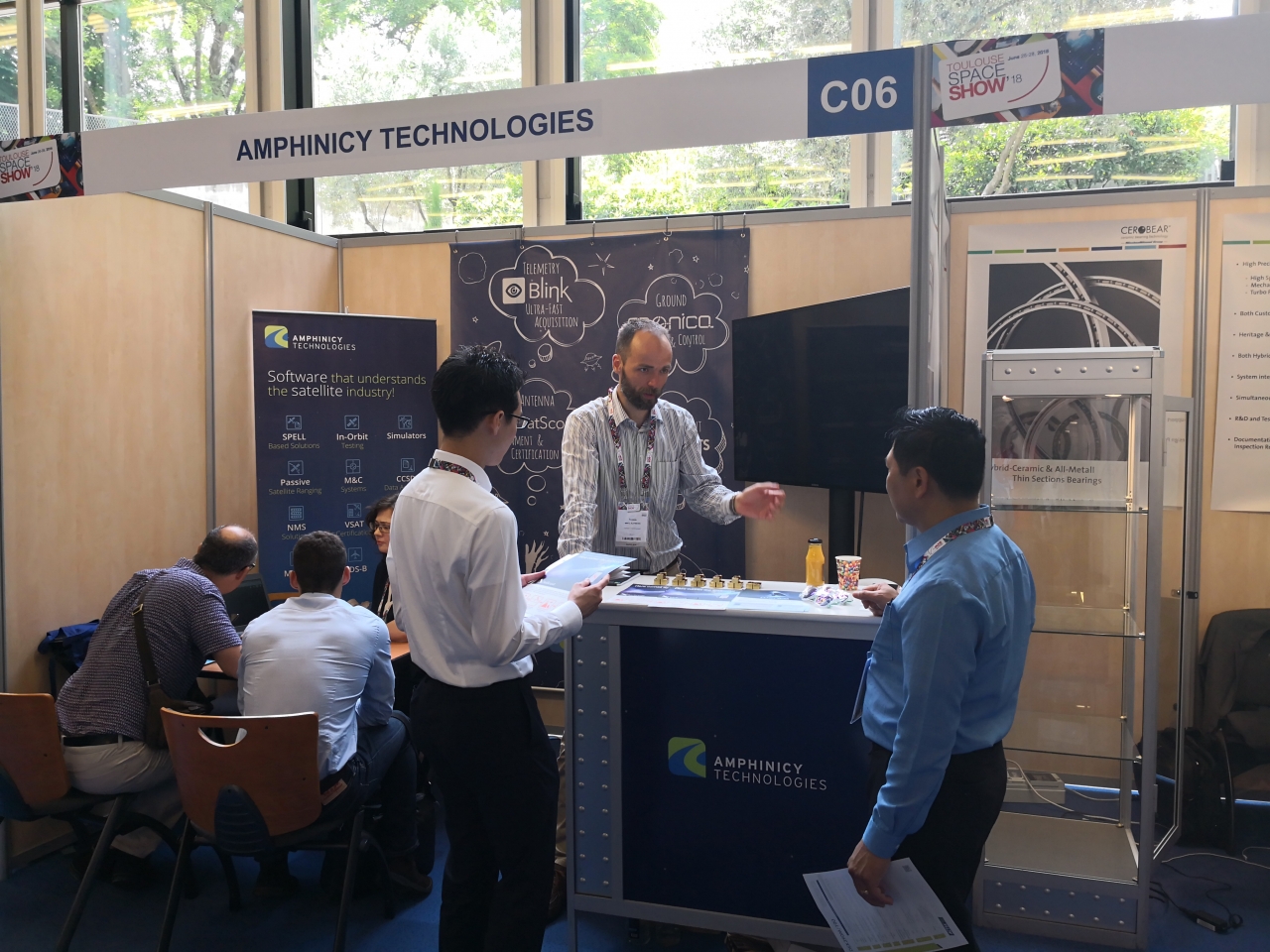 From all the events, I would highlight the ActInSpace hackathon where teams of students were competing for a first place prize with their innovative project ideas that could help push the space industry forward. The International Grand Prize was a parabolic flight aboard the Airbus Zero-g aircraft used for microgravity experiments and training, giving the winning team the unique chance to experience weightlessness. All the promising teams were offered mentors from ESA's Business Incubation Centres to help their project come to life. I think it's great to give opportunities like that, so young innovators could really transform their ideas into reality.
A few statistics found on TSS 2018 website: this year there were 47 countries, 120 speakers, 8 major round tables, 17 side events, 56 startups, 128 booths at the show. I would say those are some amazing numbers. 
Speaking of startups, I really liked the Startups Village, I have been actively following some of them on social media and it was great to meet those people in person and to talk to them about their projects and plans. A lot of them are buzzing about CubeSats, with the platform being so approachable that even many students are working on their own CubeSat.
After the exhibition closed for the second day, we went to Cité de l'espace, Toulouse space science museum, where there was live music, food, drinks and an opportunity for networking in a more leisure surrounding. I was really awed by the place! There was a model of the  "Mir" space station, of the "Ariane" rocket and a lot of other interesting things to see. Walking through the space station "Mir" model was surreal, seeing all that old technology and imagining it flew to space, while taking pictures with my phone whose processing power is greater than that of the computers on board.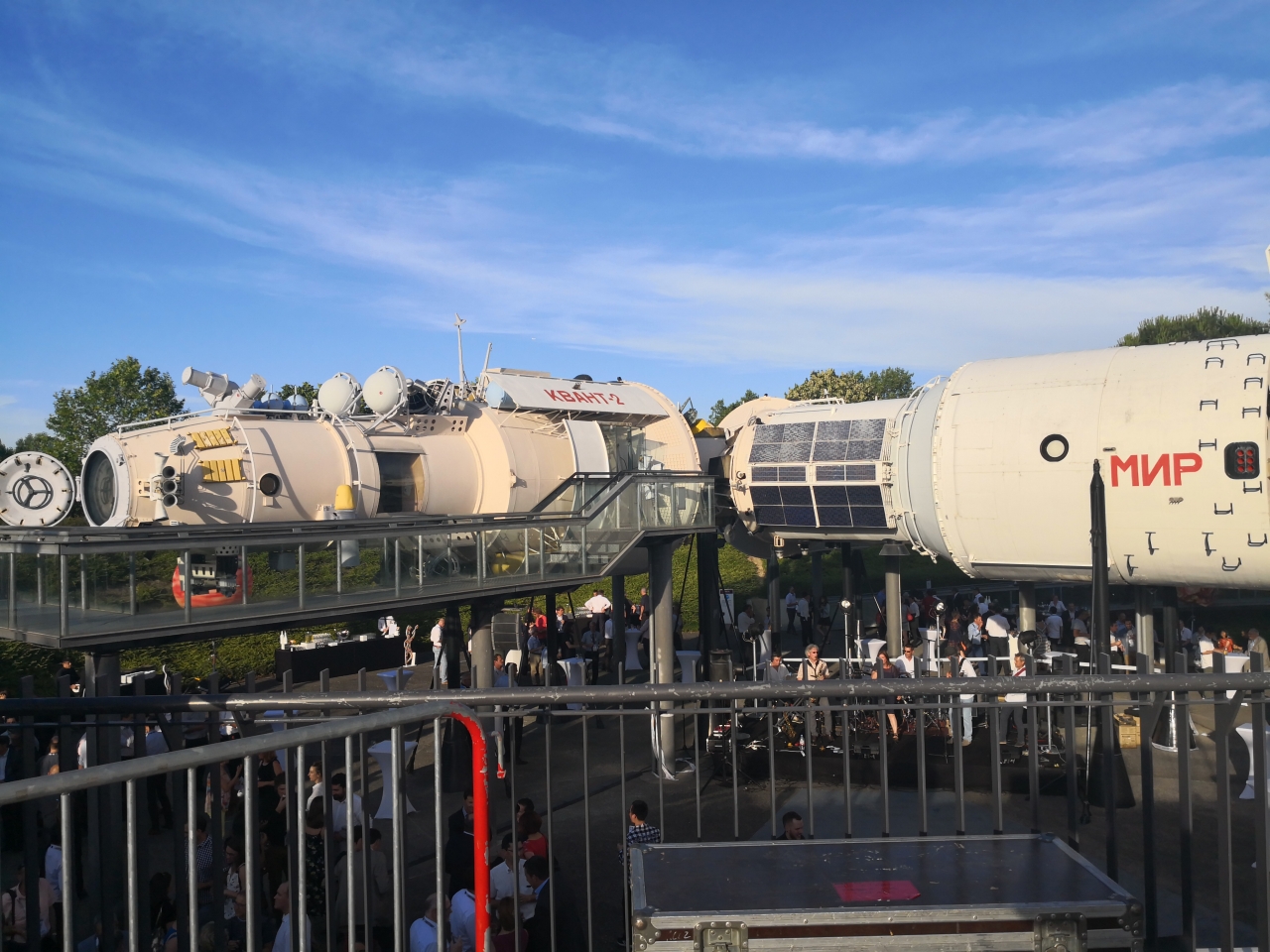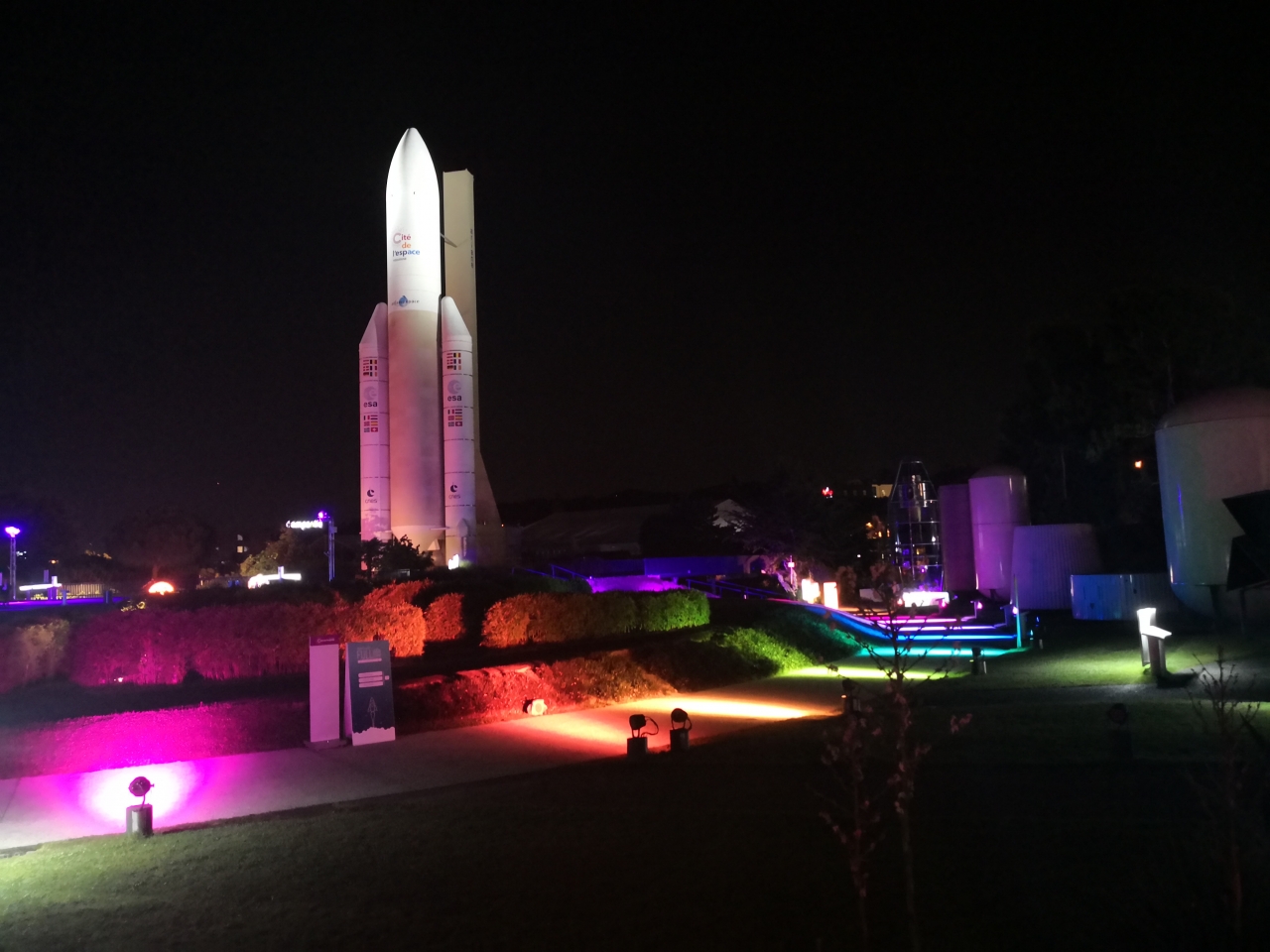 The last day of the exhibition came too fast and after we packed our things we went to see the city. The whole three days we were commuting by city bikes which was great for a bit of sightseeing. And we never got stuck in traffic. :) There really are a lot of public bicycle stations throughout the city so you could always find a bike available. The bikes were comfortable enough and sturdy, I would really love to see the trend spread to Zagreb. And the prices for the weekly tickets are really low. Our last night there we swapped riding the bicycle with good old walking and roamed around to experience the city on foot. Toulouse is situated on the banks of river Garonne so it was lovely walking by the river enjoying the nature around us.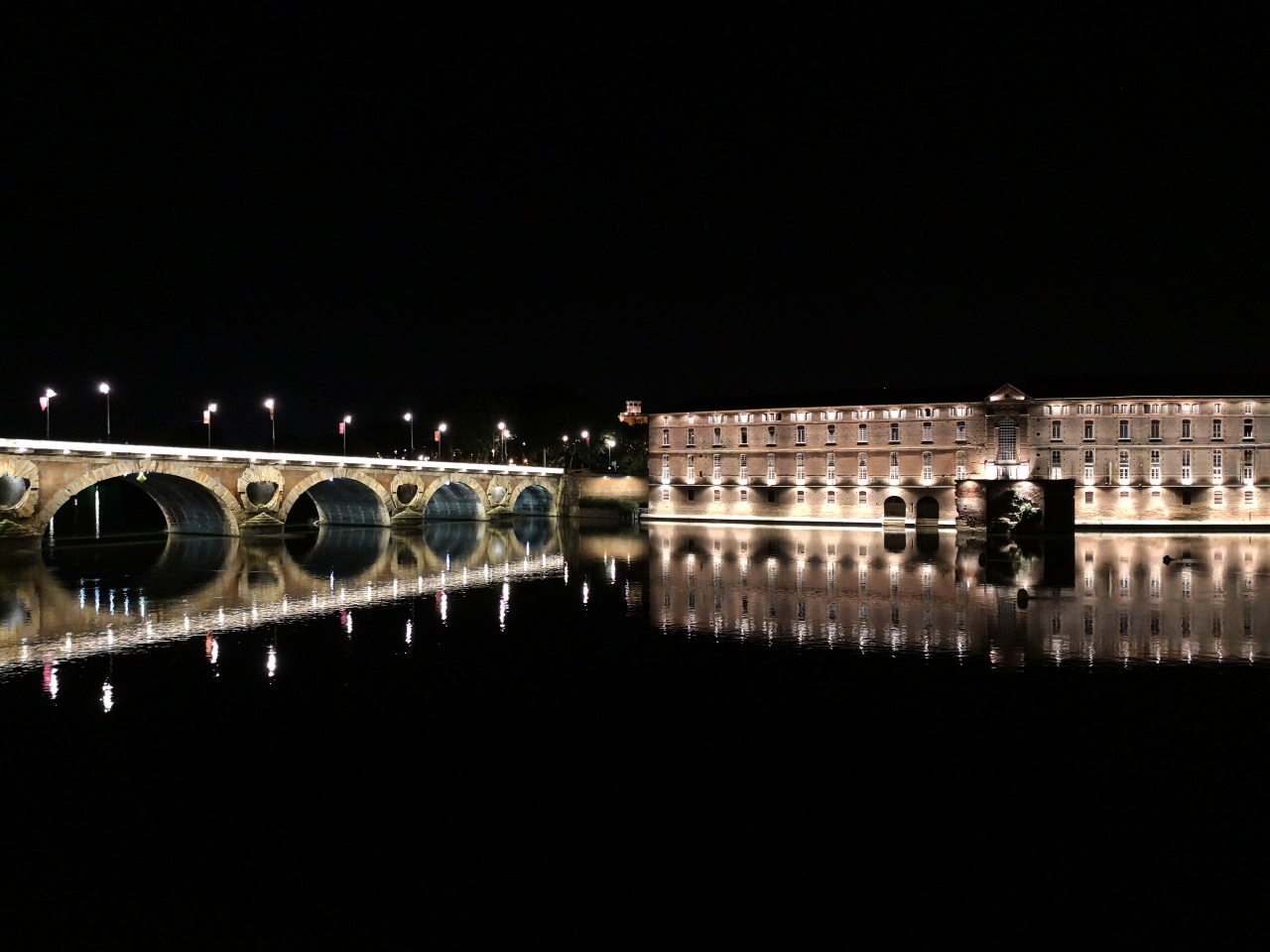 Overall, I am really satisfied with how the event went, I think we handled everything professionally and I'm proud of our teamwork throughout the trip. TSS 2018 was a great place for networking, learning about other fields of the space industry and I'm looking forward to future events like it. 
---
The company's participation at CABSAT 2019 has been co-funded from the European Structural and Investment Funds (European Regional Development Funds, Operational Programme Competitiveness and Cohesion 2014 - 2020). 
The content of this article is under full responsibility of Amphinicy Technologies.