Amphinicy Technologies is a leading provider of complex software solutions for the space industry. For over 20 years, from our two offices – Croatia and Luxembourg, we are delivering solutions to the top players in the satellite industry, including a long-lasting partnership with SES (Luxembourg) and ESA. From our beginning, we are dedicated to excellence in engineering services and our engineers are leading experts in the domains of Satellite Communication and Earth Observation.
Besides delivering software solutions for our clients, we are working on our own innovative, cutting-edge software-defined radio product that finally allows the much-anticipated evolution of the Earth Observation ground segment from traditionally rigid hardware-based to software-based infrastructure.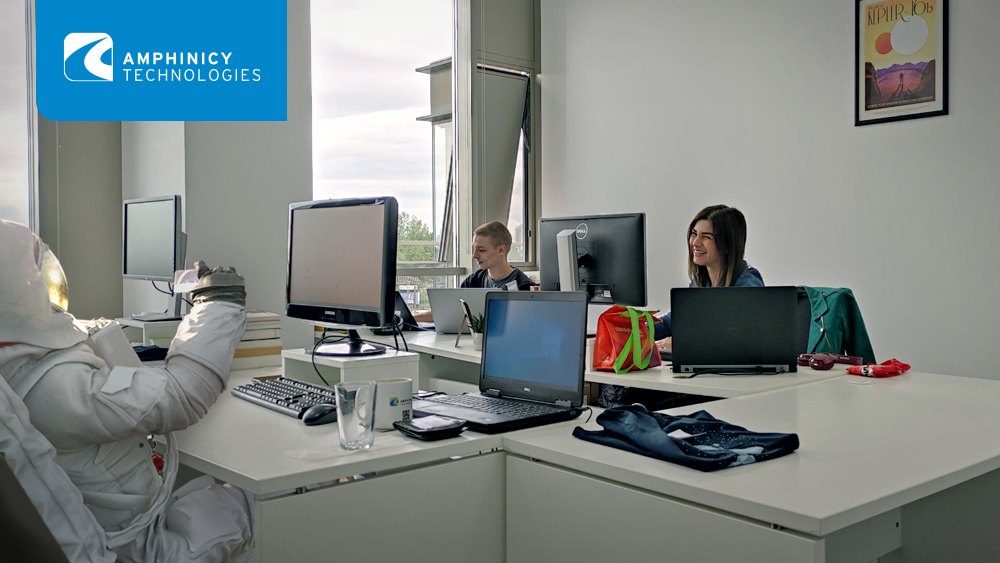 What you will be doing:
You will be a part of a small team of engineers working on Amphinicy's novel SDR hardware platform that primarily works as a wideband RF digitizer (and RF transmitter) supporting our high-data-rate software modem stack. You will be participating in development of the firmware and accompanying software (running on the related server) of the device, testing, and documentation. You will also have the opportunity to evaluate and consequently develop required firmware/software support for other COTS candidates that may serve the same purpose.
Your main responsibilities will include:
Code development, review and documentation
Component design and architecture
Test stack development
Field trials support
Required qualifications:
3+ years of work experience
Bachelor/Master's degree in Software Engineering or equivalent experience
Very good knowledge of C and embedded software development
Good communication skills, written and spoken English
Excellent team player
Beneficial skills:
Experience in radio communications and hardware design is a plus
C++ and Python knowledge is a plus
Capable of analyzing requirements and providing the suitable solutions
Eager to learn, and passionate about embedded development