Horizon 2020: 1100+ companies from all over Europe apply for 1+ million Euro (per project) worth of EU funding, 50 get the funding and you are one of the winners. What does that say, what becomes possible?
Amphinicy Technologies has been in the space industry for 22 years. We have been working with and learning from the best in the business. Now, we are working on taking the lead, building a system to receive satellite data at extreme speeds, building on state-of-the-art technologies from other fields in a novel way with one goal - to build the best satellite data reception system in the world!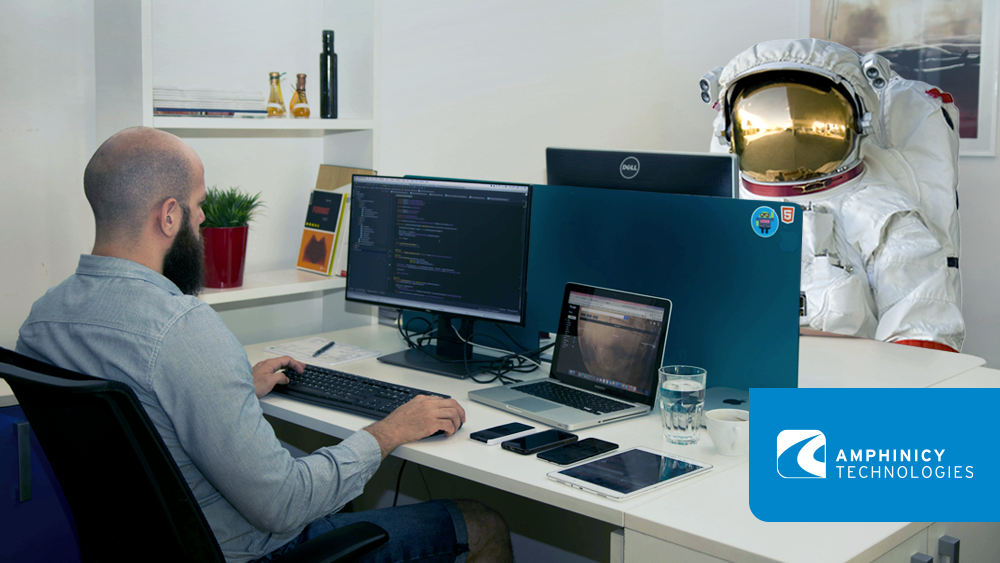 We have reasonable time and funding, as well as a team of bright people producing excellent results, but we need more of them. If you are an experienced SW developer, well versed in C++ and C to the point where you can act as a mentor, code reviewer and architect, if you have a thing for pushing hardware to the edge, you are the person we are looking for!
The low-down:
What we need from you:
Robust software architecture
Great code and intelligent code review
Ability to guide our junior engineers
Fluent English
Minimal Bachelor degree
5+ years of experience in SW engineering, 3+ years in C++
GNU/Linux and Bash familiarity
Any GPU/CUDA/other compute-intensive parallelisation experience is a very nice bonus!
What we are offering:
A pleasant, flexible working environment
A serious career in a successful and growing company
Working with state-of-the-art technologies
A substantial amount of work autonomy
No-nonsense working environment
Very competitive salary
Bonuses
Extra vacation days
A motivated, driven and ambitious team
An opportunity to help build the world's most advanced satellite communications system!
To find out more about us, check out our blog post about working at Amphinicy.
In case you find our job offer appealing, please submit your application with CV.