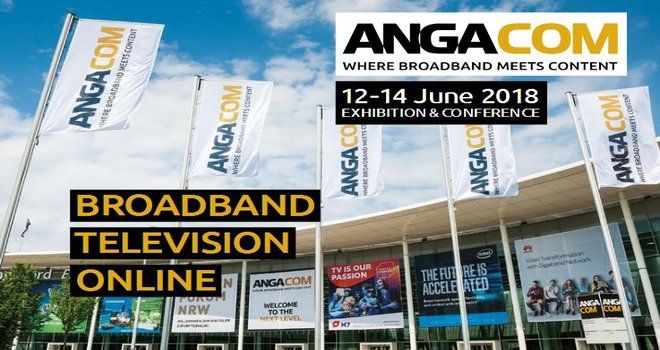 For the first time, Amphinicy will participate as an exhibitor at the Anga Com 2018 Exhibition & Conference which will take place at the Koelnmesse Congress Center, Cologne, Germany, June 12 – 14, 2018.
Anga Com is a Conference & Exhibition for Broadband, Cable and Satellite also known as Europe's leading business platform for broadband operators and content providers. In 2017, the event attracted 460 exhibitors and 19.000,00 business visitors from 80 countries. With a 50% share of international visitors, it's an event which brings together network operators, vendors, content providers, service providers, consultants, authorities and other organizations of the telecommunication and media industry. This year it is expected to have 2.300,00 conference attendees who will have the opportunity to take place in 28 conference panels and listen to 160 speakers.
Amphinicy will be one of the exhibitors during the whole event and our presentation will be focused on our ascending products: Monica and SatScout.
Monica, a generic ground station monitoring and control framework. It is already in use in some of the European flagship space missions and is ready to host new systems. Monica is created with the idea of being used in two scenarios:
Standalone application - supporting satellite ground segment out-of-the-box
Flexible framework - enabling customers to build custom solutions on top of it.
SatScout, a handy mobile application for commissioning and certification of VSAT terminals on-site. SatScout is ready to take over the whole process of site survey, antenna azimuth and elevation, cross-pol skew setup, and other steps required to fully install the satellite terminal. With SatScout, the complete process is reduced to minutes!
Come check it out live and be sure to visit us at booth #E105, hall 7 where we will be open for questions and meetings.
See you at Anga Com 2018!
---
This project has received funding from the European Structural and Investment Funds (European Regional Development Funds, Operational Programme Competitiveness and Cohesion 2014 - 2020).
The content of this article is under full responsibility of Amphinicy Technologies.