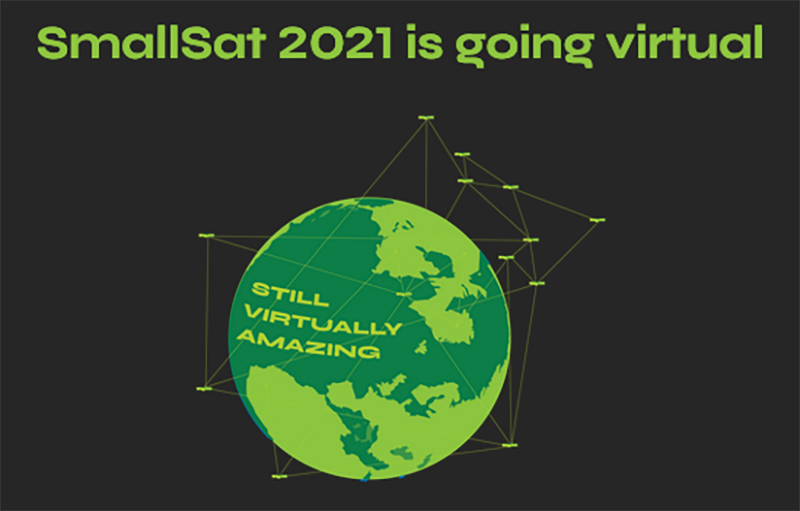 The 35th annual Small Satellite Conference is taking place from 7 to 12 August 2021 in a virtual format. This year's edition title is Mission Operations & Autonomy, and the format aims to "explore the realm of the possible in new space mission operations and autonomy enablers that will drive the speed of information exchange".
The program, being quite richly filled, consists of technical sessions, poster presentations and short three to five minutes talks as well as of live events and a virtual exhibition hall. It focuses on new mission operations approaches and integrated onboard autonomy including AI/ML, secure mesh networking, onboard processing, and innovative data delivery "at the speed of light", to name a few.
Tomislav Nakić-Alfirević, a Satellite and Ground Solutions Manager here at Amphinicy Technologies - a provider of software solutions for the satellite industry - has created a poster explaining A New Gigabit Software Modem and its Cloud Deployment: Concept and Capabilities.
This demonstrates the innovative architecture of Blink, the fastest software receiver in the world made by Amphinicy Technologies. It consists of three components: a digitizer, a digital signal processor and a front-end processor. All three components are completely independent and can work together with third-party equipment. Furthermore, the digital signal processor and front-end processor are implemented in high-performance software, making it extremely quick to extend and customise as well as cost competitive.
To learn more, please have a look at the Conference program/Posters - under the following address: https://smallsat.org/conference/posters/. The poster will be available for download as of Saturday, 7 August, 2021.
#SmallSat #Conference #VirtualEvent #SpaceIndustry #CubeSats #MissionOperations #Autonomy #SatelliteSoftware #BlinkSoftware #SoftwareModem #HighPerformance #DigitalSignalProcessing  #AmphinicyTechnologies

The Blink project has received funding from the European Union's Horizon 2020 research and innovation program under grant agreement No 812471.