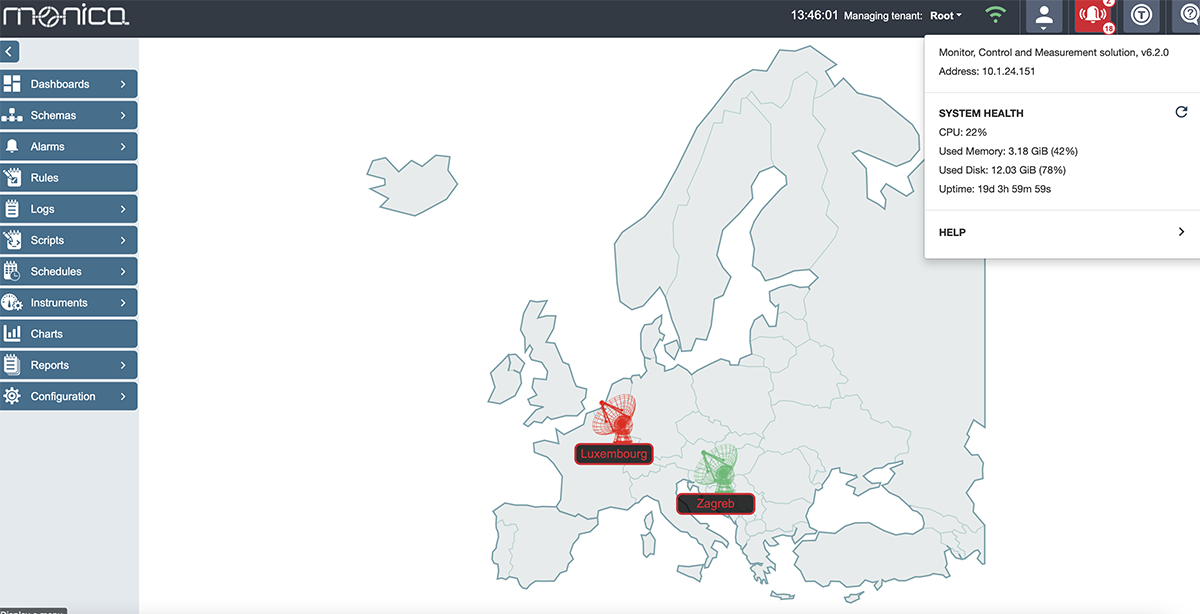 We're excited to announce the newest release of Monica V6.2. Our software has been revamped and now includes some fantastic new features:
A visual driver editor, which is a completely new way of writing Monica device drivers. While previously these drivers were written in XML, the new editor features a rich, self-documenting web GUI that makes writing drivers much easier.
A path highlighting upgrade - the Monica schemas and schema editor had already been enriched with a dynamic path highlighting feature back in version 6.0. As of this version, path highlighting rule conditions can be defined on ports themselves, instead of on lower-level device parameters only. This makes those rules less verbose and much easier to define.
A redefined system health component. Monica now has much better built-in self-monitoring capabilities - split up into sections and sub-sections - with a powerful querying API. This API can calculate only the required metrics, in case the entire set of them would be too expensive to calculate. Some of the query categories are CPU, memory, disk, database, JVM, JMS, and of course Monica itself.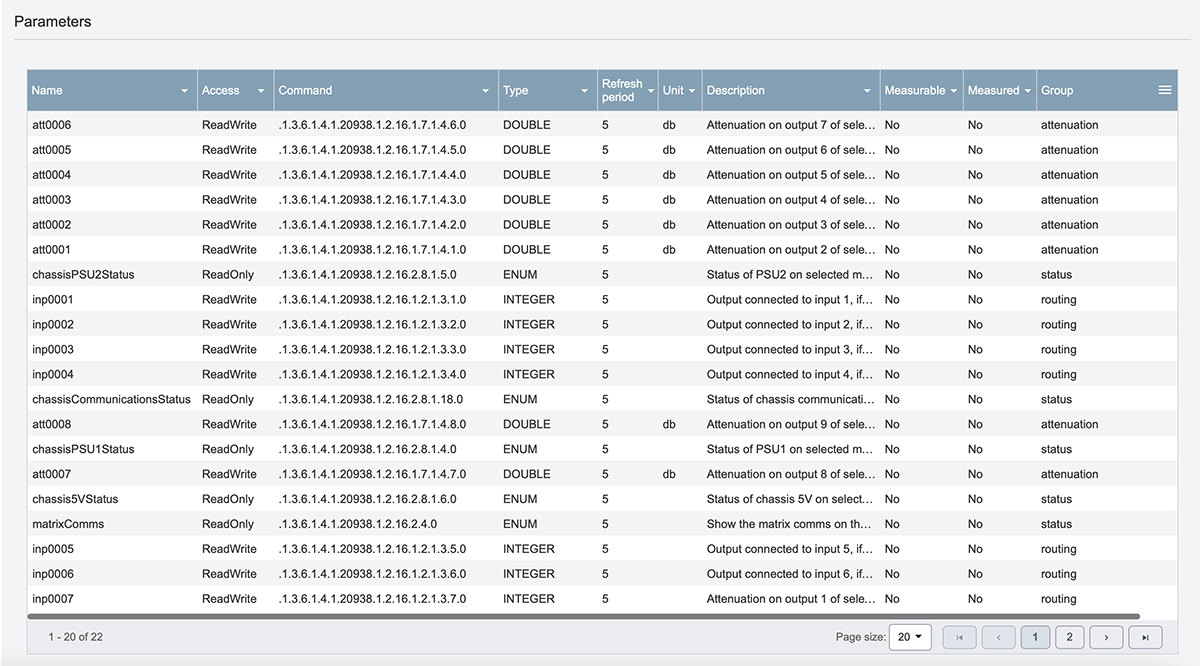 Monica V6.2 also includes a lot of other, minor features, as well as usability and performance improvements. Contact us for more information, we'll be pleased to help you.